---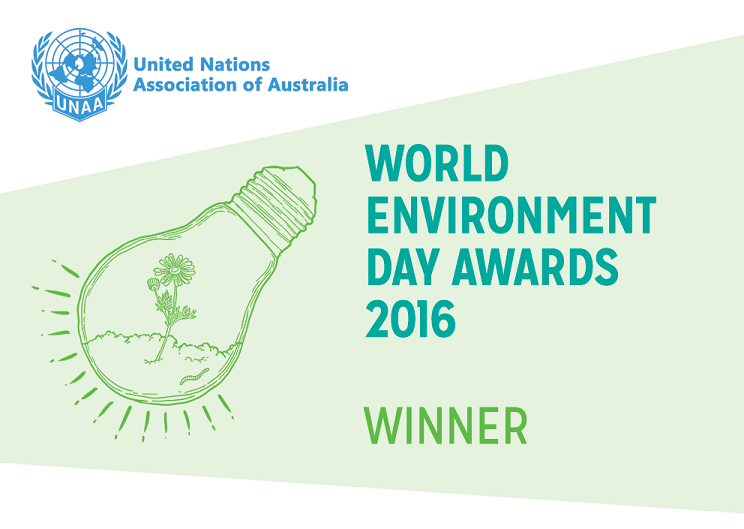 EAGA's multi-award winning Biodiversity Monitoring in Melbourne's East pioneered the development and trial of a new framework for monitoring indicators of biodiversity health in the context of a changing climate. The City of Boroondara lead the project on behalf of EAGA members and project partners including, Melbourne University, the Australian Research Centre for Urban Ecology (ARCUE), ClimateWatch and Birdlife Australia.
In June 2016, the project received the United Nations Association of Australia (UNAA) World Environment Day Local Government Award, against strong competition from around Australia. EAGA received back to back awards for the project in October 2016, taking out the Government category in the Premier's Sustainability Awards.


The project was one of the recommended actions from an earlier project looking at the projected impacts of climate change on vegetation across the region.  The framework will help EAGA councils develop a body of information to inform adaptive NRM practices, provide an evidence base to inform future investment and capture 'stories' to share with communities.  The project was funded with a grant from the Victorian Government and additional contributions from individual councils and EAGA.
The framework includes a discussion paper and implementation guide for monitoring indicators of biodiversity health including:
The extent of native vegetation
Changes in vegetation communities
Bird communities
Phenology (changes in the timing of natural events such as nesting, flowering, seed setting etc).
The project has created networking and capacity building opportunities for council officers as well as partnerships with university researchers, BirdLife Australia and EarthWatch Australia's ClimateWatch program. The project outputs can be accessed via the below links:
EAGA Biodiversity Monitoring Discussion Paper June 2015 Part I (.pdf 1,283KB)
EAGA Biodiversity Monitoring Discussion Paper June 2015 Part  I Appendices (.pdf 1,785KB)
EAGA Biodiversity Monitoring Implementation Guide June 2015 Part II with Appendices (.pdf 2,171KB)
EAGA data entry example for Vegetation Change June 2015 Part II (.xls 16KB)
EAGA  Biodiversity Monitoring Launch Event August 2015 (.pdf 1,570KB)
EAGA  Biodiversity Monitoring Bird Communities Report (.pdf 6,570KB)
The project can be used and adapted by other local governments. For further information, contact project manager Andrea Lomdahl from Boroondara Council on 9278 4889 or andrea.lomdahl@boroondara.vic.gov.au or contact EAGA's Executive Officer here.