---
EAGA Partners with Sustainability Victoria to deliver state wide webinar on energy procurement (Oct 2017)
As a follow up to the cross Alliance forum on council electricity contracts (Sept 2017), EAGA joined forces with SV to deliver a one hour webinar four councils unable to attend the forum in person. A live recording of the webinar is available below.
Glen Eira City Council becomes EAGA's eigth member (Aug 2017)
EAGA welcomes its eighth formal member – Glen Eira City Council! This news marks an exciting period of growth for EAGA as all councils renew their membership to the Alliance for the next four years.


Solar Savers launched (June 2017)
Solar Savers is a pioneering program supporting pensioner households to install solar with no upfront costs. Solar Savers will be progressively rolled out across 21 participating councils through to June 2019. Visit the website..
EAGA Wins Premier's Sustainability Award! (Oct 2016)

EAGA continued it's winning streak at this year's Premier's Sustainability Awards, with the Biodiversity Monitoring Melbourne's East project taking out the converted Government category. The City of Boroondara accepted the high profile award on behalf of all EAGA members and project partners including the University of Melbourne, ARCUE, BirdLife Australia and ClimateWatch.
EAGA Wins United Nations Award! (June 2016)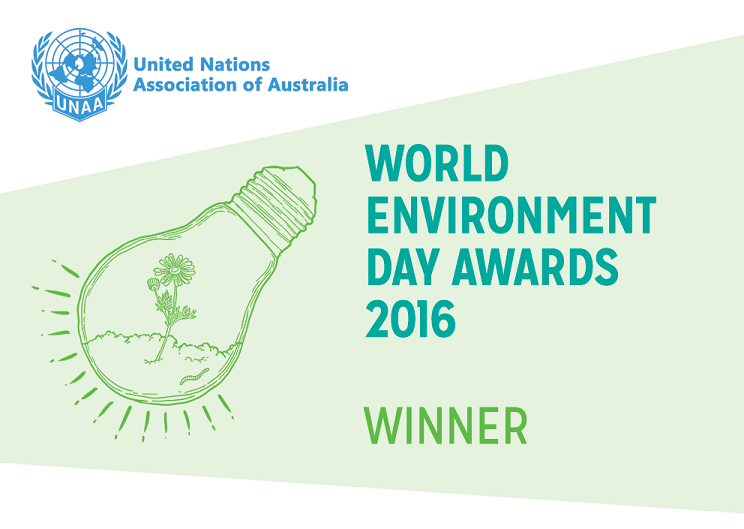 EAGA's Biodiversity Monitoring in Melbourne's East received the United Nations Association of Australia (UNAA) World Environment Day Local Government Award, against strong competition from around Australia. The City of Boroondara lead the project and received the award on behalf of EAGA councils and the other partners in the project. Key project outcomes include:
Assisting in the development and implementation of on-ground biodiversity monitoring that will allow climate change impacts to be measured
Establishment of a ClimateWatch citizen science trail in three council reserves
Residents participating in biodiversity workshops including bird watching
Establishment of monitoring methods that will be incorporated into the future biodiversity strategic direction of all partner councils
A big thank you to the Boroondara team for their leadership on this excellent project, particularly Andrea Lomdahl as project manager. Read more about the project here.
EAGA secures millions in savings for councils (June 2016)
The Australian Energy Regulator (AER) has just handed down its final decision for the 2016-20 Electricity Distribution Price Review (EDPR). Our assessment of the final determination documents indicate that the AER have rejected the recommendations put forward in our second submission to the regulatory process. Whilst this is disappointing, the savings generated for councils through our first submission to the EDPR still stand:
The state's 79 municipalities will save $22M in reduced public lighting operation, maintenance and replacement (OMR) costs in the next five years
Total savings across the EAGA region are estimated at $0.37M for the next 5 years
Total savings across the NAGA region are estimated at $1.5 million for 2016, and $7.5 million for the next 5 years
The proposal to move dedicated public lights to a 'negotiated framework' was rejected by the AER (on the request of councils)
The overall return on investment for the advocacy work is 220,000%